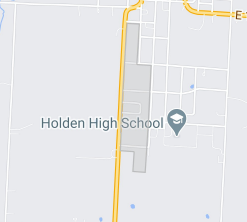 With the assistance of a Missouri Emergency Broadband Development Grant as part of the C.A.R.E.S. Act, Liberty Link has launched fiber optic internet service for the southern end of Holden, Missouri.
Service is available to addresses located within the areas below:
South of 11th Street, between South Lexington and South Olive.
South of 14th Street, between South Lexington and South Market.
Virginia Manor Apartments
Liberty Link offers higher speeds and lower latency than mobile or satellite by using fixed wireless technology and fiber optic technology. Services are unlimited, have no data caps, and no throttling allowing you to stream, game, browse, or work as much as you want without worry.
Liberty Link offers fiber optic internet services with plans starting as low as $50 per month and speeds up to 200Mbps for residential customers. Higher speeds and custom plans are available for commercial customers.
To request a survey, click here or call us at (816) 207-2007.